The New England Patriots 25-point comeback in Super Bowl 51 will be marked as one of the greatest comebacks in sports history. However, their 19 points in the fourth quarter is only tied for the second most points in a quarter in the Super Bowl since 2000. The most points scored in a single Super Bowl quarter since 2000 belongs to the Atlanta Falcons, who scored 21 in the second quarter of that game.
Below is a chart showing the distribution of team points scored in each quarter in Super Bowls since 2000: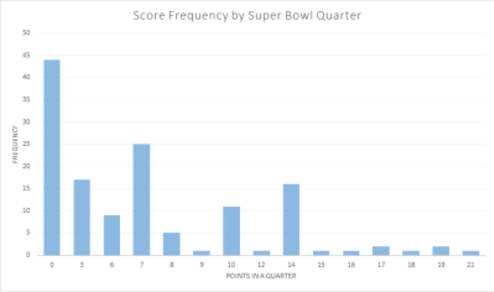 The Patriots 19-point fourth quarter equals the Carolina Panthers 19-point fourth quarter in Super Bowl 38.
Watch the best plays of the Patriots fourth quarter comeback here: